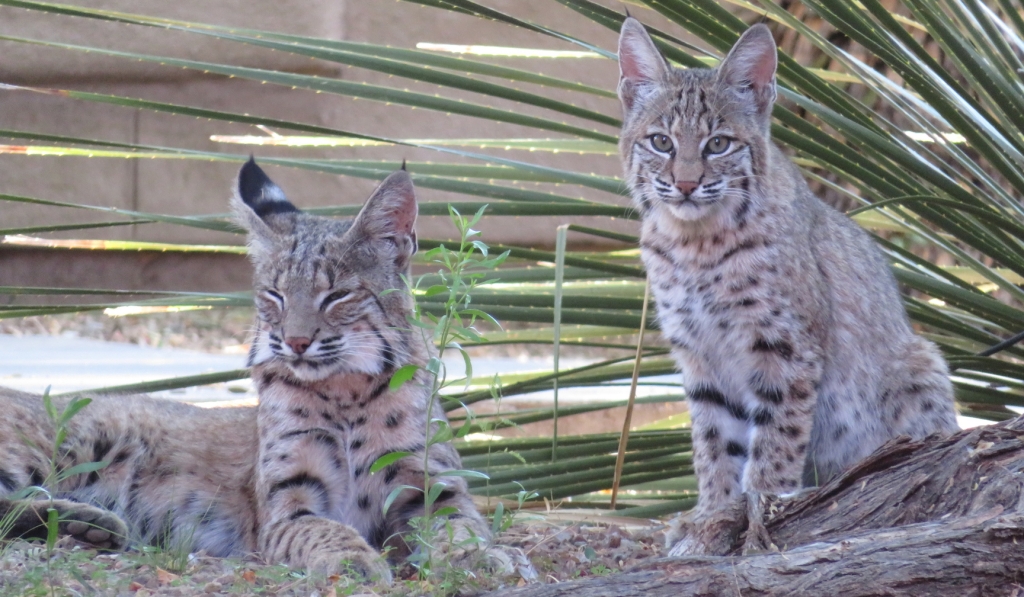 "The bobcats at Biosphere 2 are anything-but-timid, curious, and clever. They watch us work by day and explore the Mars yard by night. When the work is overwhelming or the two-week task drags into its second month, its the wildlife that keeps us entertained and lighthearted." — Kai Staats, Director of Research for SAM at Biosphere 2
The west wall of the original Biosphere 2 botanical garden Rain Forest Greenhouse, now our Mars yard and workshop, holds the power distribution for the entire facility. We've been working up to this point for a year and a half, with the removal of the old roof, installation of the new roof, and work this summer in July, and August and September.
This week saw the completion of the monumental west wall reconstruction, more than six weeks in the making. It required a systematic reassembly of the overhead load-bearing structure in order to insert the new corrugated steel wall panels into the overhead C-channel and against the steel base. After thirty years, some sections were so badly worn that we had to contract a local sheet metal shop to duplicate the exact profile and provide new pieces. All new plywood sheeting was installed to provide the backdrop for the new electrical panel and power distribution. With all new wire already in place, we will now complete the electrical wiring at each new socket and lighting.
From botanical garden to storage building to workshop and Mars yard, this former greenhouse has seen a variety of functions. And as with the TM and lung, the SAM team is once again breathing new life into old structures.