SAM development and funding is guided by seasoned research professionals at the University of Arizona Biosphere 2 and Controlled Environment Agriculture Center.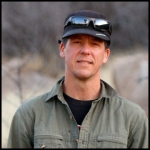 Kai Staats, Director at SAM
Kai is a veteran developer of platforms for research and science education. He was co-founder and CEO of the world-renowned Yellow Dog Linux operating system used extensively in Department of Energy, NASA, and University research across a full spectrum of desktop and supercomputer applications. Kai wrote the machine learning algorithm Karoo GP which has been used at LIGO for instrument characterization and synthetic supernovae detection; and was principal designer of the Mt. Meru Astronomical Observatory in Tanzania, the first of its kind in East Africa. At Arizona State University Kai led the development of SIMOC, a research-grade computer simulation and educational interface to a Mars habitat, hosted by National Geographic for citizen scientists everywhere. Now, Kai and his team are constructing SAM, a hi-fidelity, hermetically sealed Mars habitat analog with greenhouse, living quarters, airlock, pressure suits, and half acre Mars yard located at the iconic University of Arizona Biosphere 2.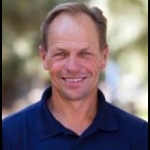 John Adams, Deputy Director at Biosphere 2
For two decades, John has helped drive the evolution of Biosphere 2 through positions of progressive responsibility and oversight. Starting in 1995, after receiving his BS in Wildlife and Fishery Science at the University of Arizona and working on various biology research initiatives in Southern Arizona, Adams became Senior Research Specialist at Biosphere 2, leading the terrestrial research initiatives exploring the effect of elevated CO2 on the complex mesocosms of Biosphere 2. Building on his deep knowledge of the facility and its science, Adams became Biosphere 2's Media Coordinator and Public Spokesperson at Columbia University in 1999, fielding B2 inquiries from around the world, building public understanding of the University's groundbreaking earth systems science research and developing its K-12 education programs.
In 2014, Adams advanced to his current leadership role of Biosphere 2 Deputy Director. In part, the promotion marked a return to his roots, engaging as a key member of the team that plans and directs all research and related activities inside Biosphere 2 and the surrounding campus. Beyond research, however, as Deputy Director Adams also holds responsibility for planning and direction of site operations and Under the Glass activities, serving as B2's primary spokesperson and media contact, overseeing biome management, energy management and facilities maintenance and setting the vision for public outreach.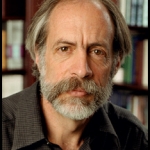 Joaquin Ruiz, Executive Director at Biosphere 2 and VP of Global Environmental Futures at the University of Arizona
Joaquin Ruiz received his B.S. in Geology and B.S. in Chemistry at the University of Miami in 1977. He received his M.S. and Ph.D. in Geology from the University of Michigan in 1980 and 1983, respectively. From 1982 to 1983 he was Assistant Professor at the University of Miami. In 1983 he joined the University of Arizona Geosciences Department as Assistant Professor and was promoted to Associate Professor in 1989 and Professor in 1993. He served as head of the Department of Geosciences from 1995 to 2000 and was appointed Dean of the College of Science in 2000. He is also a Fellow of the Society of Economic Geologists, and a member of the American Geophysical Union, the American Chemical Society, the Geochemical Society, and the National Research Council of the National Academies of Science. He is a member of the Mexican Academy of Sciences and the Governing Board of the Instituto Nacional de Astronomia, Optica y Electronica in Mexico.
As a scientist with equal abilities in chemistry and in geology, Dr. Ruiz addresses many first-order problems in the Earth Sciences, such as the development of new isotope systems for studying ore deposits and the tectonic processes involved in the growth and evolution of Mexico. His research team addresses problems ranging from the origins of life to present-day climate change.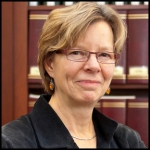 Cherry Murray, Deputy Director for Research at Biosphere 2
Cherry Murray obtained both a B.S. and a Ph.D, in physics from the Massachusetts Institute of Technology, after which she spent 27 years at Bell Labs in New Jersey, then became deputy director for science and technology at Lawrence Livermore National Lab for 5 years, then was dean of engineering and applied sciences at Harvard for 6 years, took two years of government service leave as a presidential appointee as Director of the US Department of Energy Office of Science.
Cherry is now Professor of Physics and Director of the Biosphere 2 Institute at UA. Her research interests have varied from experimental condensed matter and surface physics to nanotechnology, innovation, research and development of telecommunications networks, national security and science and technology policy. Her current interests include international science policy, research, development, and innovation to sustain human civilization on future Earth.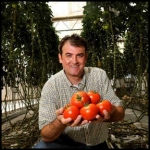 Murat Kacira, Director at CEAC, professor at University of Arizona
Dr. Murat Kacira joined the Department of Biosystems Engineering faculty at University of Arizona in October 2007 and now serves as the director of the University of Arizona's Controlled Environment Agriculture Center.
His research involves areas of greenhouse and plant energy balance studies, plant growth and health monitoring using image processing and machine vision applications, design and development of continuous plant monitoring systems, automated data acquisition and instrumentation, optimization of greenhouse natural ventilation using computational fluid dynamics applications.
He has been active in teaching and research related to controlled environment agriculture (CEA) for the past twenty years with working experiences in academia and research institutions in the Unites States, Turkey, and Japan. His research involves in the area of greenhouse and plant energy balance studies, computer vision guided autonomous plant health and growth monitoring systems, modeling and simulation of aerodynamics in CEA systems, photovoltaics integrated greenhouse systems, automation and control in algae production systems by novel sensors and control strategy applications. He teaches undergraduate and graduate level engineering courses at The University of Arizona and is a member of American Society of Agricultural and Biological Engineers (ASABE) and International Society for Horticultural Science (ISHS).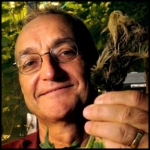 Gene Giacameli, Research professor at CEAC, University of Arizona
Gene Giacomelli is a Professor in Biosystems Engineering for interdisciplinary education, research and outreach program for greenhouse and other advanced technology systems. He received a Ph.D. in Horticultural Engineering from Rutgers University in 1983. He also has a Master's degree in Agricultural Engineering from the University of California-Davis and two bachelor's degrees in Horticultural Science and Biological and Agricultural Engineering from Rutgers University. Here at the University of Arizona he teaches Controlled Environment Systems which is an introduction to the technical aspects of greenhouse design, environmental control, nutrient delivery systems, hydroponic crop production, intensive field production systems, and post-harvest handling and storage of crops. His research interests include controlled environment plant productions systems [greenhouse and growth chamber] research, design, development and applications, with emphases on: crop production systems, nutrient delivery systems, environmental control, mechanization, and labor productivity.
Kevin Bonine, Director of Education & Outreach, Biosphere 2
Kevin Bonine is Director of Education & Outreach at Biosphere 2 and on the science faculty at the University of Arizona. He has taught numerous EEB courses including Herpetology, Introductory Biology, Vertebrate Physiology, Conservation Biology, and Galapagos Marine Ecology; he is a strong advocate of the value of experiential field courses. Kevin received the UA College of Science Distinguished Early-Career Science Teaching Award in 2012. Recent research projects in Saguaro National Park focus on ecology and conservation of charismatic Gila monsters and canyon treefrogs. Kevin is a Faculty Fellow of the Haury Program in Environment and Social Justice, and serves on the boards of the Arizona-Sonora Desert Museum, Friends of Saguaro NP, and the Intercultural Center for the Study of Deserts and Oceans (CEDO) in Puerto Peñasco, Sonora.
And the team at SIMOC