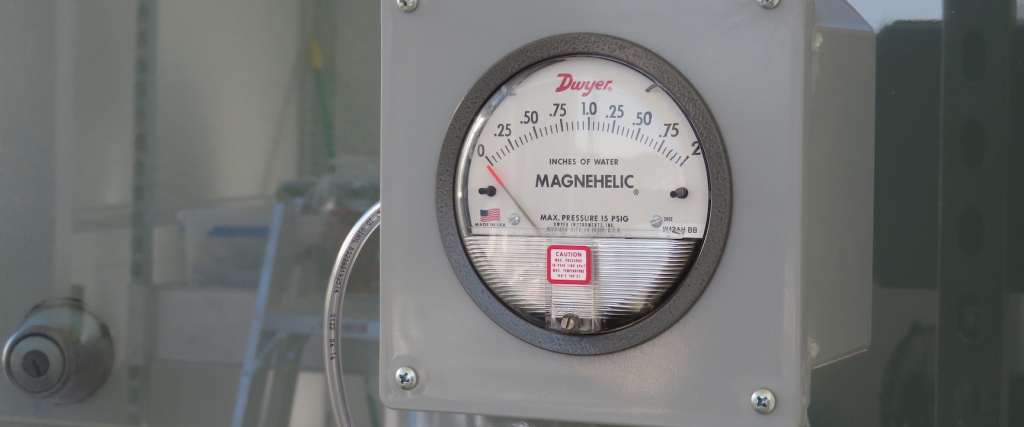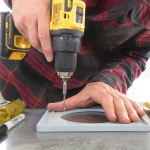 There are those simple devices that defy the mindless trend toward smaller, smarter, and digital. The phonograph is back to stay, with more vinyl records being produced today than at any time history. A good pocket knife is an indispensable tool for anyone who lives and works outdoors. And the harmonica is a light, portable instrument able to warm the hearts of all who listen or sing along — without batteries, USB, WiFi, or Siri selling your private conversation to the highest bidder. They just work.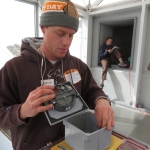 The analog pressure gauge is a simple, elegant, analog instrument. It will function for a hundred years or more, providing reliable data with little potential for failure.
At SAM, visitors both inside and out must know, without a doubt, if the vessel is under pressure. For those on the outside, opening the hatch while under pressure could mean getting catapulted across the Mars yard, or worse. For those on the inside, a rapid depressurization should only be conducted in the case of an emergency and need for immediate egress.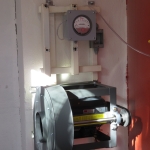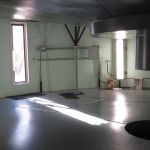 This particular Dwyer Magnehelic was selected for its 0-2 inches of water callibration, giving the highest accuracy for the maximum of 0.05 PSI over ambient pressure differential at SAM. We liked it so much, we installed five (for now): inside and outside the Test Module emergency exit; inside the exterior airlock door, inside the SAM Air Intake Room (AIR) just above the new blower, and on a new instrument wall on the interior wall of the lower SAM lung.
No matter which room a crew member occupies, the pressure will be visibly displayed. And for those visiting from the outside, a quick look to the large interface will make it clear if it is safe to enter.