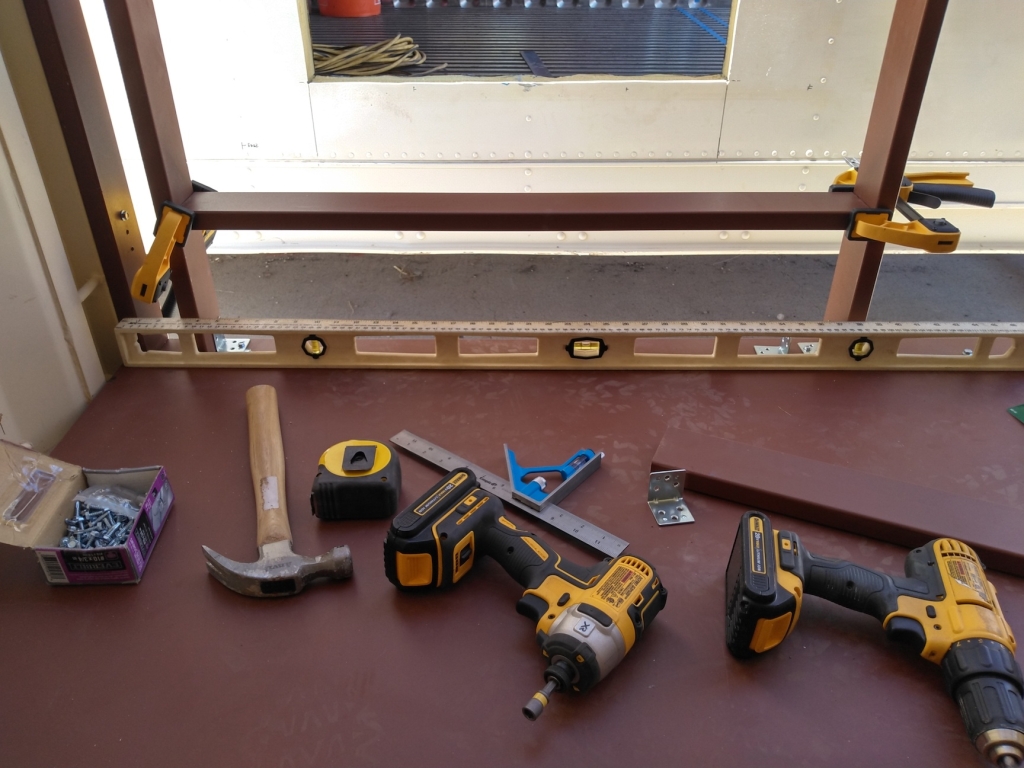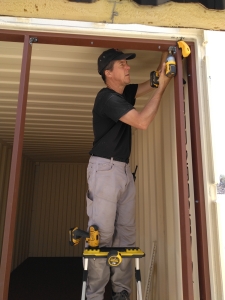 While shipping containers 'air tight' (or close to), creating a pressurized seal between two shipping containers is a unique challenge. Our 40 foot refrigerated unit has a corrugated stainless steel interior wall, two inches of expansion foam, and a flat aluminum exterior wall. The 20 foot container is composed of heavy, corrugated steel without insulation. No simple manner connects these dissimilar shapes and materials; no computer model can automatically deliver the obvious solution. Rather, hands-on experimentation is required to design the most effective interface.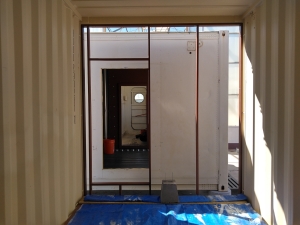 In 1986 the Biospherians developed systems to maintain a pressure seal, meaning they didn't just glob a massive amount of silicon across every interface but considered how to best retain the internal air with the least chance of failure. The 3/4″ "U" channel, backer bead, and Dow-Corning 795 silicone proved to be an effective, long-term solution that thirty three years later yet holds a pressure seal. We are working toward something similar, looking at the interface between sheets of steel as an interface, not just a joint between two planes. It's not easy.
The doors of the 20 foot shipping container were removed. We are now constructing a steel stud and plate wall that will offer a solid, stable, pressure tight exterior interface and support the 40 foot container to 20 foot container air-tight bridge for the mission participants, enabling them to move readily between the Crew Quarters and Workshop, accordingly.