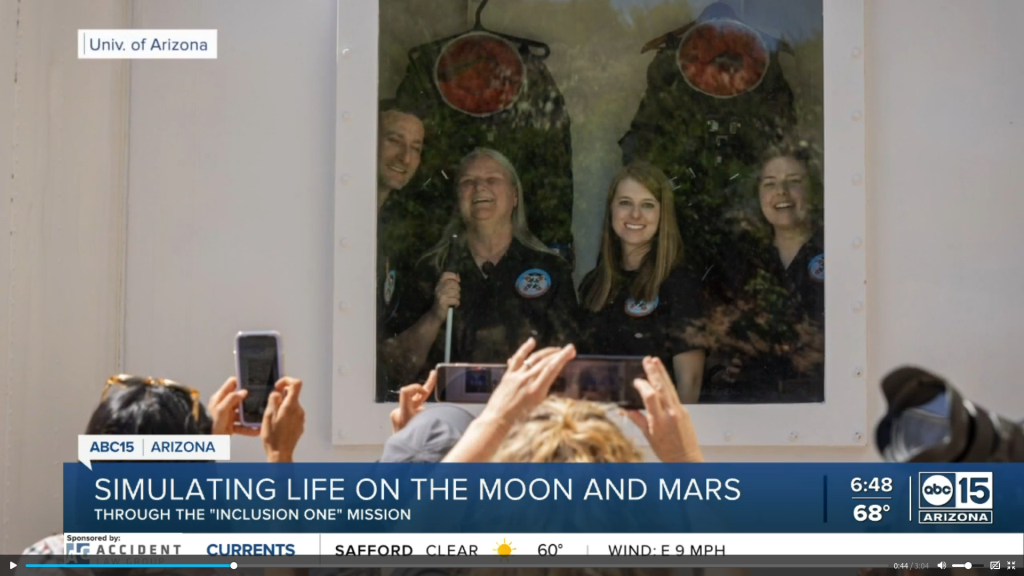 by Kaley O'Kelley
Posted at 4:56 AM, May 10, 2023
It was the first quest of its kind, with a mission to learn more about living and working on the moon or Mars.
On April 27, a four-person crew was sealed inside the Space Analog for the Moon and Mars (SAM) for six days in Oracle, Arizona, for the Inclusion 1 mission.
The goal of the mission was to simulate the physical reality of being far from Earth. The crew went into the mission with no access to the outside world, aside from [access] to email.
SAM is a highly specialized, air-tight facility just steps away from the iconic dome at the University of Arizona's Biosphere 2. It was created to study what it might be like to live and work on the surface of the Moon or Mars.
Read the full article and watch the broadcast at ABC 15, Phoenix, Arizona.