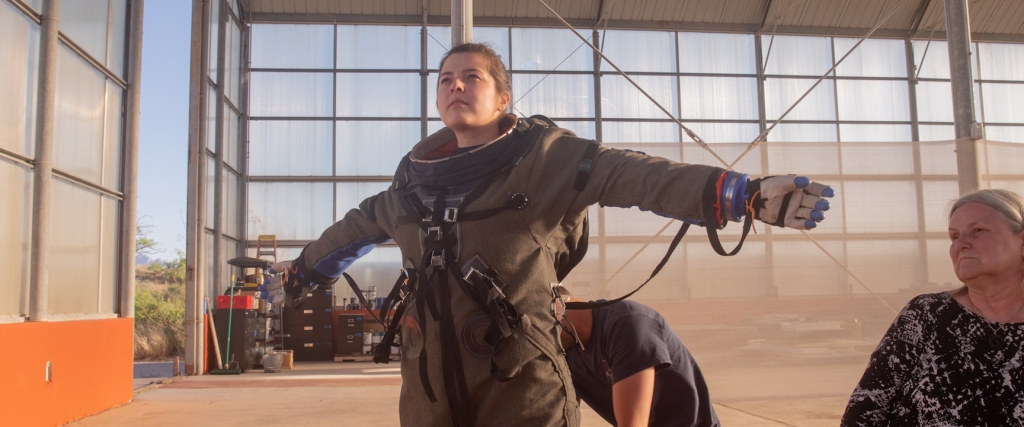 Crew Inclusion I engaged in a 13 hours training session at SAM, learning from Director of Research Kai Staats, and the SAM design and construction staff Luna Powell, Sean Gellenbeck, Matthias Beach, Atila Meszaros, Trent Tresch, and Tasha Coelho.
This intense process took the team through the exterior and interior of the complex SAM pressure vessel, with elements of design, physics, chemistry, and safety for each component. As this was the first time the SAM team had trained an external crew, the process required patience and good communication on both sides. Given that Inclusion I includes a blind crew member, it was a steep learning curve for how SAM can improve some its form and function to be more readily accessible for a greater diversity of bodies and abilities.
In the end, it was clear that the training process should instead be one and a half or two full days to dive into the depth and breadth of the multi-faceted machine that is SAM.