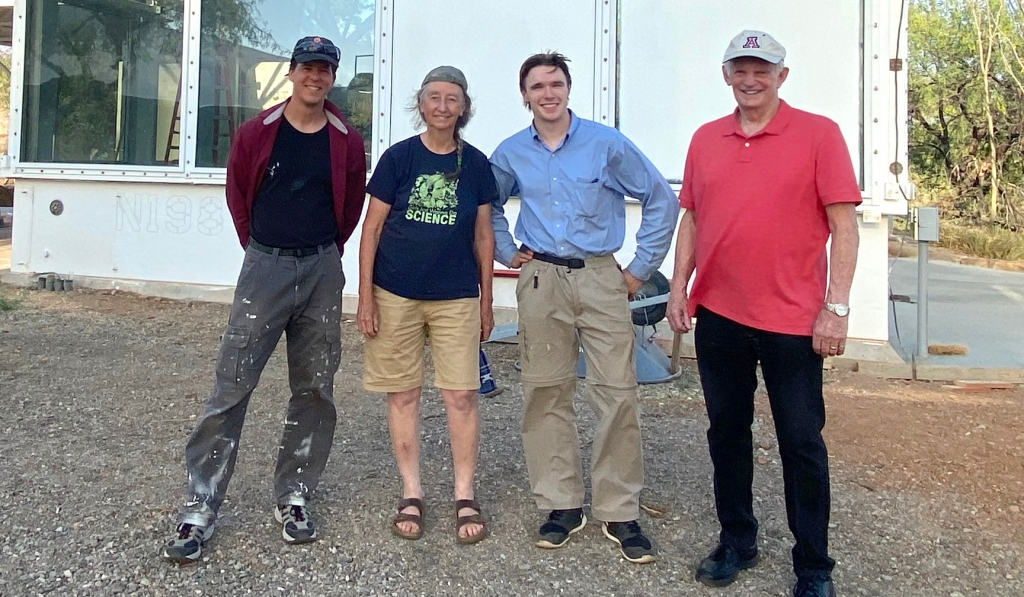 Today we were honored to receive Linda Leigh, one of the original eight Biospherians. Linda was responsible for coordinating the planning of B2's land sections as well as collecting, storing, propagating and transferring more than 2,000 plant species for the original 1991-93 experiment. She is a resident of near-by Oracle where she continues her study of and intensive work with plants and food cultivars. She was featured in the 2020 documentary film "Spaceship Earth". Linda conducted the longest stay in the Biosphere 2 prototype Test Module, sealed inside for three weeks. All of her air, water, food, and waste were recycled by the plant systems contained within. The fully refurbished Test Module is now cornerstone to SAM, the habitat analog being constructed at Biosphere 2.
Linda was joined by Douglas May, Aerospace and Mechanical Engineering, University of Arizona. Doug mentors the Engineering Capstone team projects each year, and was involved in the team that recently completed the Automated Pressure Regulation System for SAM. Trenton Kenney, volunteer at SAM for the month of June from the University of Minnesota and NASA intern is between Linda and Doug in the banner photo.
We enjoyed Linda's stories about her time in the Test Module and are eager to learn more about her time in the Biosphere 2, her work as a plant ecology instructor, and continued work in community gardens and as a lecturer.
Welcome back Linda! We look forward to your next visit to SAM!