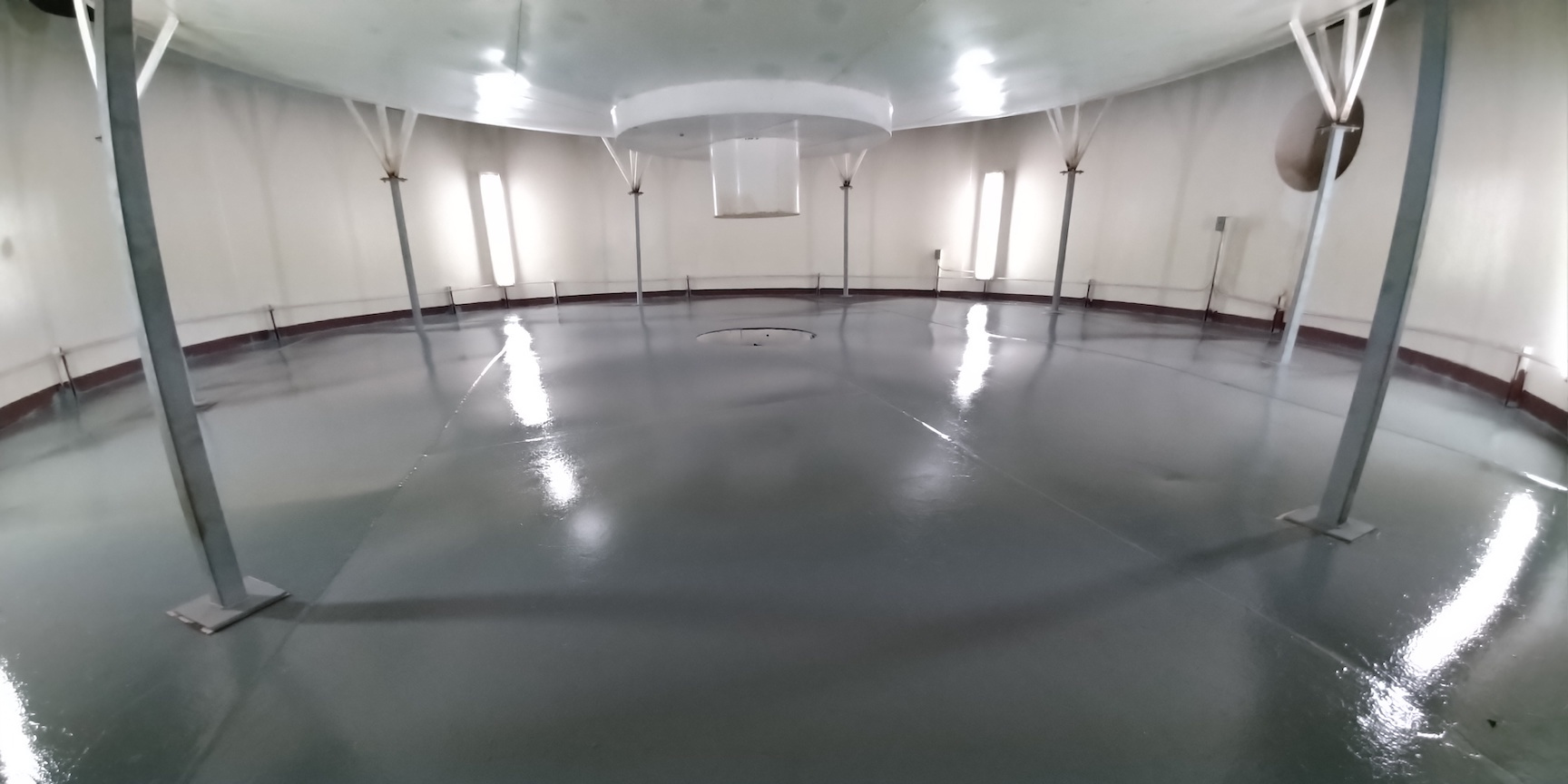 The lower lung extension of the Test Module pressure vessel had been left open for some thirty years. Every critter known to the Senoran desert had made a home of the dark, cool space below the steel pan and flexible EPDM membrane. It was, in scientific terms, disgusting. Our first effort to clean this space was conducted in the spring of 2021 with respirator, goggles, gloves, and sprayer with a bleach-water solution to stabilize the waste and debris.
Trent and Kai inflated the lung and then attached the stilts to enable safe work beneath. Kai power-washed the underside of the pan and membrane twice. Kai and Trent then removed the loose paint with scrapers and orbital sanders, scrubbed with water and brush, and wet-mopped. The difference was night to day.
While we have experimented with latex paints in the Test Module, it became clear that water-based paints simply do not offer the needed protection for metal surfaces against further rust and corrosion. We therefore applied a Rust-O-Leum product designed to secure bare metal and rusted surfaces, followed by an oil-based enamel. The result is a highly durable, easy to clean surface that will give the lower lung another decade of function with minimal maintenance. The enamel paint will have six months to cure, more than ample to stabilize the VOCs.
Thank you volunteer Colleen Cooley for returning to SAM and lending a hand in this effort.