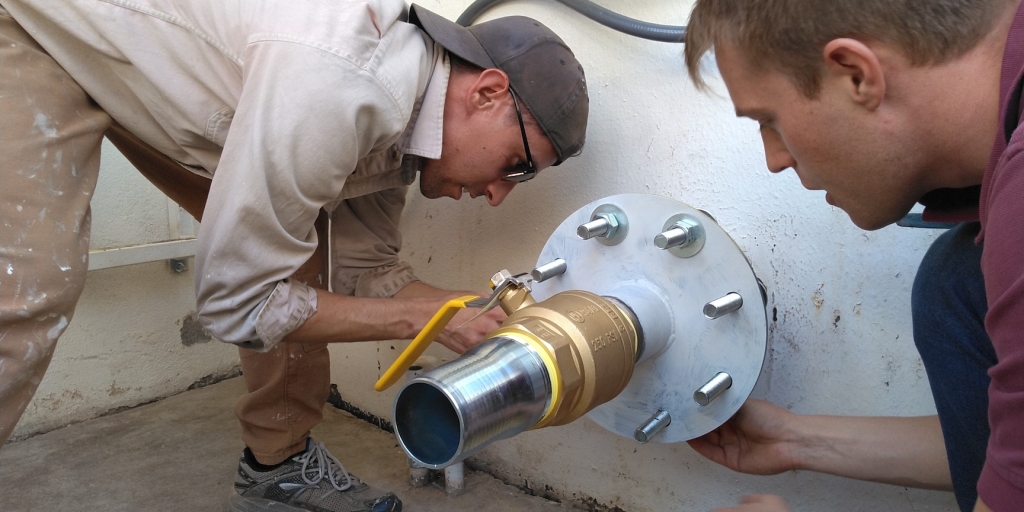 We are just ten days from the conclusion of Phase I of construction of SAM, and a week from the start of a series of pressurized tests in which we will monitor temperature, humidity, CO2, O2, and both interior and exterior atmospheric pressures as we seal the Test Module for varied durations of time.
June 20 also marks five months labor at the SAM analog site, from the early efforts in pushing back the desert growth to stripping the Test Module interior down to the frame and grinding, sanding, and cleaning the lung pan, ring, and membrane. In putting it all together again we have primed and painted, welded and wired, shoveled, cut, caulked, sealed, glued and cemented from sunrise to sunset, four to five days a week since January 20.
This kind of adventure may not take its participants across high seas or through dense jungles, but the arduous effort is rewarding in a similar manner. A passion for achieving difficult goals, attention to detail, problem solving, and working within a highly capable, agile team. Our race to the finish is not one of competition with others, but one of upholding a pledge to ourselves, partners, and investor Tech Launch Arizona that we will by the close of the University of Arizona fiscal year refurbish and revive the 1987 Biosphere 2 prototype Test Module as the cornerstone of SAM.
This is our list of actions items that remain, with one week to complete them all:
Install two 2 ton mini-split heat pumps (air conditioning).
Complete reconstruction of the sealed, lower lung door.
Apply the remaining patches to the lung membrane.
Patch the one known exterior break in the original silicone sealant.
Run electrical power from the exterior 100A service to the sub-panel; then
Build-out four electrical 120V sockets for interior use; and
Wire the overheads lights to a switch.
Fully bleach and scrub the lung interior.
Install the interior manual pressure release valve.
Conduct a dry pressure test before re-attaching the lung membrane to the ring.
Thank you Sean Gellenbeck, aerospace engineer at Paragon Space Development Corporation and PhD student at the University of Arizona for stopping by SAM and lending an expert hand! Your experience with varied materials and rapid development was well received!