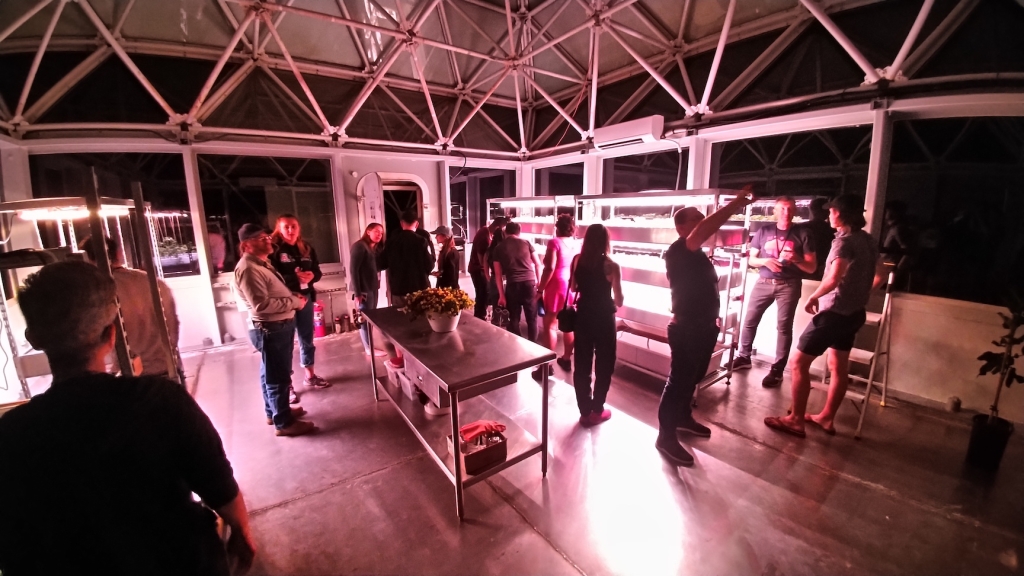 From Friday May 6 through Sunday May 8 Biosphere 2 was proud to host the second annual Analog Astronaut Conference, co-founded by Inspiration 4 astronaut Sian Proctor. The event welcomed more than 100 persons from around the world, a diverse assembly of teachers and students, engineers and artists, writers, filmmakers, story tellers and yes, one full-fledged astronaut whose presentation was personal, motivational, and a fresh as if she had landed just yesterday.
Talks in two parallel tracks were a blend of the technical aspects of how research is conducted in a dozen analogs world-wide, and personal experience, stories from cold, wet, open-bottom submarines submerged in a nearly frozen lake, from a lava tube in Iceland and a renowned, NASA-funded facility in downtown Moscow, Russia. There was something for everyone, new or well versed in the analog world.
Deputy Director of Biosphere 2 John Adams, Director of Research for SAM Kai Staats, and Founding Director of the Center for Human Space Exploration (CHaSE) Trent Tresch were among the speakers, Kai and Trent providing behind-the-scenes tours of B2 and SAM Sunday morning before attendees packed their bags and bid farewell to old friends and new acquaintances alike.
There are many stories to tell and more photos to come, but for now we will conclude that the second annual Analog Astronaut Conference was a complete success!