In addition to the Executive and Construction teams, concepts and assets for SAM are developed and continually evolved by a dynamic team of industry experts and students.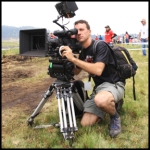 Leonardo Buono, Digital Model Developer
A native of Argentina with a decorated 25 year resume in production, animation and design, Leonardo's work has been demonstrated in countless ads and promotions for notable brands throughout the years. With a versatile and accomplished skill set, he has traveled the world creating highly recognized visual media in the industries of music, sports, medicine, education, and broadcast TV and film, and has played a key role in various documentaries. Leonardo's passion for creativity comes through in his work whether creating promos for Fortune 500 companies, on location with Playing for Change, or in the studio producing, editing and animating for the likes of Spartan Race and NBC Telemundo.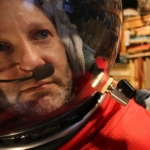 Cameron Smith, Pressure Suit Developer
Dr. Smith is an archaeologist whose work with Portland State University focuses on the archaeology of the Lower Columbia River Region, where he has excavated since 1991. Cameron also works on the anthropology of space exploration and settlement, discussed for the general public in the Scientific American magazine, his book Emigrating Beyond Earth: Human Adaptation and Space Colonization (Springer 2012), a graduate-level text, Principles of Space Anthropology (Springer 2017), for space settlement planners. Cameron is founder of Smith Aerospace Garments, providers of the SAM pressure suits for Mars yard EVAs.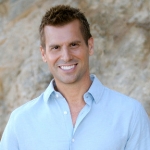 Christopher Leps, Gravity Offset Consultant
Over the past 30 years, Christopher Leps has had a unique adventure in the entertainment industry. His passion for cinema was sparked by the movies of his youth, and his diverse career began at the Walt Disney Company in 1989. Chris' love of film, combined with his athletic background, led to stunt performances in over 180 episodes of television and more than 40 feature films, including projects such as The Mandalorian, Buffy the Vampire Slayer, 24, Alias, CSI, Agents of S.H.I.E.L.D., the Pirates of the Caribbean saga, Avatar, The Adventures of Tintin, and Transformers to name a few. At SAM, Chris will leverage his vast experience in the safe design and operation of stunt rigs to the development of a gravity off-set rig for the SAM Mars yard.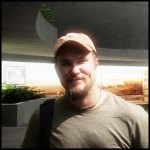 Bryan Versteeg, Habitat Architect and 3D Artist
Bryan Versteeg is a conceptual design visualization artist with over 20 years of experience in the architectural and engineering industries. Over the past decade, he has turned his focus to the visualization of concepts in space exploration, settlement and industrialization. He works with private space companies, academics, researchers, with images and design work from his studio Spacehabs.com regularly featured in publications and documentaries around the world. Bryan was instrumental in the formulation of the early visuals for both SIMOC and SAM.

UA Engineering 498, 2020-21
University of Arizona Engineering 498 Capstone team members designed and built a working, scaled prototype of an Automated Pressure Regulation System for SAM. A full-scale system will be built on the foundation of their design to work in conjunction with the Test Module's lung.
Students: Ahmed Alraeesi, James Marlar, Meghan Marlowe, Nathan Moeller, Coby Scheidemantel, Gustavo Velez, Arfan Wibisono
UA Engineering 498, 2021-22
University of Arizona Engineering 498 Capstone team members are designing and building a working, scaled prototype of a solid-state, swing bed CO2 scrubber. This Mars X-Hab project is funded by NASA, and guided by experts at NASA in CO2 scrubbing research and applications.
Students: Brianna Otero, Grace Halferty, Joaquin Pesqueira, Kenneth Werrell, William Fowler