SAM is developed by a team of dynamic individuals spread across the United States, Canada, Ukraine, and Italy. We are creative, enthusiastic, and driven to produce this unique analog and research station.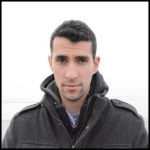 Trent Tresch, Director of Research & Development for SAM at Biosphere 2
Trent Tresch works in bridging the gap between traditional aerospace and new-space innovation. Starting his career in aeronautics with ASET Dive into Space, he developed underwater Neutral Buoyancy education programs. While working on more in depth commercial astronautics trainings he began to build the next generation of accessible pressure suits and life support systems with Smith Aerospace Garments. These endeavors further led him to high altitude manned balloon flight tests and oversight of pressure suit operations. He has since co-authored and published in Purdue's peer review journal, Human Performance in Extreme Environments and presented on numerous occasions regarding low cost life support systems for exploration and training. He currently resides at Biosphere 2 where he is co-developing the worlds highest fidelity hermetically sealed research habitat, SAM (Space Analog for the Moon and Mars), at the University of Arizona's Biosphere 2. Trent has been a board member of the Caelus Foundation since the beginning of 2020.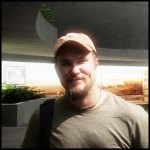 Bryan Versteeg, Habitat Architect and 3D Artist
Bryan Versteeg is a conceptual design visualization artist with over 20 years of experience in the architectural and engineering industries. Over the past decade, he has turned his focus to the visualization of concepts in space exploration, settlement and industrialization. He works with private space companies, academics, researchers, with images and design work from his studio Spacehabs.com regularly featured in publications and documentaries around the world. We are fortunate to have him to lead the SAM habitat design during these early stages of SAM construction.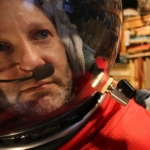 Cameron Smith, Pressure Suit Developer
Dr. Smith is an archaeologist whose work with Portland State University focuses on the archaeology of the Lower Columbia River Region, where he has excavated since 1991. Cameron also works on the anthropology of space exploration and settlement, discussed for the general public in the Scientific American magazine, his book Emigrating Beyond Earth: Human Adaptation and Space Colonization (Springer 2012), a graduate-level text, Principles of Space Anthropology (Springer 2017), for space settlement planners. Cameron is founder of Smith Aerospace Garments, providers of the SAM pressure suits for Mars yard EVAs.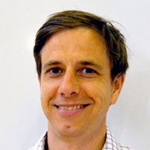 Ewan Reid, Mars yard Design Lead
Prior to founding Mission Control Space Services, Ewan worked at a major Canadian space company as a systems designer and project manager. He has been a subsystem design lead on three rover prototypes for the Canadian Space Agency. Ewan was a systems and electrical designer and operations engineer on the Space Shuttle Program and was a mission controller for 10 of the final 12 Space Shuttle missions at NASA JSC. Ewan and his team have extensive experience in rover design and construction, control systems, and Mars yard terrain design and navigation. Ewan is working with the SAM team to help design a comprehensive, dynamical experience for resident SAM researchers conducting EVAs and rover operators.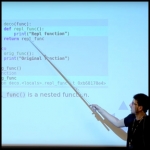 Ezio Melotti, SIMOC Integration Lead
Ezio is a software engineer, instructor, and innovator, with almost 20 years of experience in software development and programming in several languages. Born in Milan, Italy he lived in Turku, Finland where he graduated from Turku University of Applied Sciences, where he instructed Python Programming. He is a CPython Core Developer with more than 1000 changesets contributed. He is the maintainer of the Python bug tracker and the HTML package, and did extensive work on the test suite, documentation, and standard library. Ezio brings to SIMOC a robust set of coding standards, documentation, and user interface aesthetics and functionality. He will lead the effort to bridge the digital and analog worlds as we move to inform the SIMOC model with real-time data feeds from SAM. His keen attention to detail is best expressed in his exquisite photography of the natural world.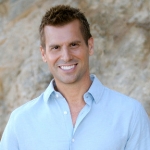 Christopher Leps, Gravity Reduction Lead
Over the past 30 years, Christopher has had a unique adventure in the entertainment industry. His passion for cinema was sparked by the movies of his youth, and his diverse career began at the Walt Disney Company in 1989. Chris' love of film, combined with his athletic background, led to stunt performances in over 180 episodes of television and more than 40 feature films, including projects such as The Mandalorian, Buffy the Vampire Slayer, 24, Alias, CSI, Agents of S.H.I.E.L.D., the Pirates of the Caribbean saga, Avatar, The Adventures of Tintin, and Transformers to name a few. At SAM, Chris will leverage his vast experience in the safe design and operation of stunt rigs to the development of a gravity off-set rig for the SAM Mars yard. This three axis assembly will reduce the weight experienced by researchers who desire to better understand human motion on the surface of the Moon or Mars.
UA Engineering 498
University of Arizona Engineering 498 Capstone team members are designing and building a working, scaled prototype of an Automated Pressure Regulation System for SAM. If it proves functional, a full-scale system will be built on the foundation of their design.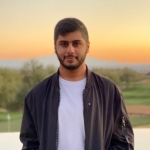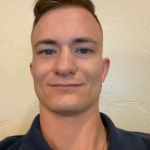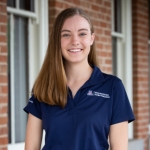 Ahmed Alraeesi, James Marlar, Meghan Marlowe, Nathan Moeller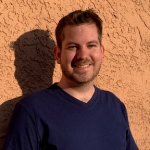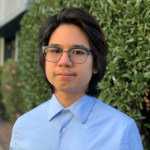 Coby Scheidemantel, Gustavo Velez, Arfan Wibisono