SAM is developed by a team of dynamic individuals spread across the United States, Canada, Italy, Ukraine, and Viet Nam. We are creative, enthusiastic, and driven to produce this unique analog and research station.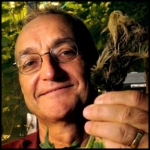 Gene Giacameli, Research professor at CEAC, University of Arizona
Gene Giacomelli is a Professor in Biosystems Engineering for interdisciplinary education, research and outreach program for greenhouse and other advanced technology systems. He received a Ph.D. in Horticultural Engineering from Rutgers University in 1983. He also has a Master's degree in Agricultural Engineering from the University of California-Davis and two bachelor's degrees in Horticultural Science and Biological and Agricultural Engineering from Rutgers University. Here at the University of Arizona he teaches Controlled Environment Systems which is an introduction to the technical aspects of greenhouse design, environmental control, nutrient delivery systems, hydroponic crop production, intensive field production systems, and post-harvest handling and storage of crops. His research interests include controlled environment plant productions systems [greenhouse and growth chamber] research, design, development and applications, with emphases on: crop production systems, nutrient delivery systems, environmental control, mechanization, and labor productivity.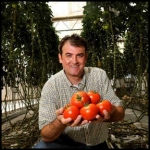 Murat Kacira, Director at CEAC, professor at University of Arizona
Murat Kacira joined the Department of Biosystems Engineering faculty at University of Arizona in October 2007 and now serves as the director of the University of Arizona's Controlled Environment Agriculture Center. Murat's research involves areas of greenhouse and plant energy balance studies, plant growth and health monitoring using image processing and machine vision applications, design and development of continuous plant monitoring systems, automated data acquisition and instrumentation, optimization of greenhouse natural ventilation using computational fluid dynamics applications. Active in teaching and research related to controlled environment agriculture (CEA) for more than twenty years, Murat's research involves greenhouse and plant energy balance studies, computer vision guided autonomous plant health and growth monitoring systems, modeling and simulation of aerodynamics in CEA systems, photovoltaics integrated greenhouse systems, automation and control in algae production systems by novel sensors and control strategy applications.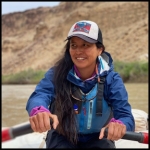 Colleen Cooley, Principal Manager at Cooley Consulting, LLC.
Colleen Cooley, grew up wandering the washes, mesas, and sandstones in Shą́ą́'tóhí, a small community located on the Navajo Nation in northeast Arizona. She is Kinyaa'áanii (Towering House) born for Lók'aa' Dine'é (Reed People). Her maternal grandfather's clan is Tó'aheedlíinii (Water Flows Together) and her paternal grandfather's clan is Tł'izi'łání (Manygoats). Colleen received her BSc in Environmental Studies and MSc in Climate Studies at Northern Arizona University. At ​Diné CARE, the Institute for Tribal Environmental Professionals, the Grand Canyon Trust, and other organizations Colleen has worked to protect the natural resources of Arizona, Utah, and New Mexico, and the Navajo Nation to find balanced solutions for land management between Navajo, State, and Federal agencies. Colleen is now a consultant, applying her skills and expertise in facilitating educational programs and workshops that improve communication and understanding in and around native resources and land. Colleen was a short-term volunteer at SAM in the spring and fall of 2021, and is now fully engaged, working with Kai, Trent, and the Biosphere 2 staff in the design and construction of this unique research facility.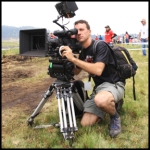 Leonardo Buono, VFX Artist and Filmmaker
A native of Argentina with a decorated 25 year resume in production, animation and design, Leonardo's work has been demonstrated in countless ads and promotions for notable brands throughout the years. With a versatile and accomplished skill set, he has traveled the world creating highly recognized visual media in the industries of music, sports, medicine, education, and broadcast TV and film, and has played a key role in various documentaries. Leonardo's passion for creativity comes through in his work whether creating promos for Fortune 500 companies, on location with Playing for Change, or in the studio producing, editing and animating for the likes of Spartan Race and NBC Telemundo.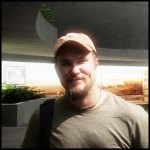 Bryan Versteeg, Habitat Architect and 3D Artist
Bryan Versteeg is a conceptual design visualization artist with over 20 years of experience in the architectural and engineering industries. Over the past decade, he has turned his focus to the visualization of concepts in space exploration, settlement and industrialization. He works with private space companies, academics, researchers, with images and design work from his studio Spacehabs.com regularly featured in publications and documentaries around the world. Bryan was instrumental in the formulation of the early visuals for both SIMOC and SAM.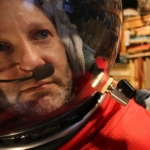 Cameron Smith, Pressure Suit Developer
Dr. Smith is an archaeologist whose work with Portland State University focuses on the archaeology of the Lower Columbia River Region, where he has excavated since 1991. Cameron also works on the anthropology of space exploration and settlement, discussed for the general public in the Scientific American magazine, his book Emigrating Beyond Earth: Human Adaptation and Space Colonization (Springer 2012), a graduate-level text, Principles of Space Anthropology (Springer 2017), for space settlement planners. Cameron is founder of Smith Aerospace Garments, providers of the SAM pressure suits for Mars yard EVAs.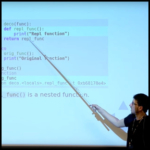 Ezio Melotti, Lead SIMOC-SAM Integration Developer
Ezio Melotti is a software engineer, instructor, and innovator, with almost 20 years of experience in software development and programming in several languages. Born in Milan, Italy he lived in Turku, Finland where he graduated from Turku University of Applied Sciences, where he instructed Python Programming. He is a CPython Core Developer with more than 1000 changesets contributed. He is the maintainer of the Python bug tracker and the HTML package, and did extensive work on the test suite, documentation, and standard library. Ezio brings to SIMOC a robust set of coding standards, documentation, and user interface aesthetics and functionality. His keen attention to detail is best expressed in his exquisite photography of the natural world.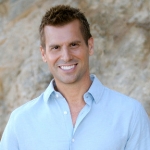 Christopher Leps, Gravity Reduction Lead
Over the past 30 years, Christopher Leps has had a unique adventure in the entertainment industry. His passion for cinema was sparked by the movies of his youth, and his diverse career began at the Walt Disney Company in 1989. Chris' love of film, combined with his athletic background, led to stunt performances in over 180 episodes of television and more than 40 feature films, including projects such as The Mandalorian, Buffy the Vampire Slayer, 24, Alias, CSI, Agents of S.H.I.E.L.D., the Pirates of the Caribbean saga, Avatar, The Adventures of Tintin, and Transformers to name a few. At SAM, Chris will leverage his vast experience in the safe design and operation of stunt rigs to the development of a gravity off-set rig for the SAM Mars yard.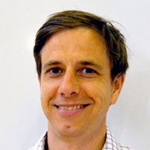 Ewan Reid, Mars yard Design Lead
Prior to founding Mission Control Space Services, Ewan worked at a major Canadian space company as a systems designer and project manager. He has been a subsystem design lead on three rover prototypes for the Canadian Space Agency. Ewan was a systems and electrical designer and operations engineer on the Space Shuttle Program and was a mission controller for 10 of the final 12 Space Shuttle missions at NASA JSC. Ewan and his team have extensive experience in rover design and construction, control systems, and Mars yard terrain design and navigation. Ewan is working with the SAM team to help design a comprehensive, dynamical experience for resident SAM researchers conducting EVAs and rover operators.

UA Engineering 498, 2020-21
University of Arizona Engineering 498 Capstone team members designed and built a working, scaled prototype of an Automated Pressure Regulation System for SAM. A full-scale system will be built on the foundation of their design to work in conjunction with the Test Module's lung.
Students: Ahmed Alraeesi, James Marlar, Meghan Marlowe, Nathan Moeller, Coby Scheidemantel, Gustavo Velez, Arfan Wibisono
UA Engineering 498, 2021-22
University of Arizona Engineering 498 Capstone team members are designing and building a working, scaled prototype of a solid-state, swing bed CO2 scrubber. This Mars X-Hab project is funded by NASA, and guided by experts at NASA in CO2 scrubbing research and applications.
Students: Brianna Otero, Grace Halferty, Joaquin Pesqueira, Kenneth Werrell, William Fowler